Indian Island Marine Health Observatory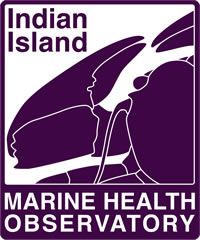 Indian Island Marine Health Observatory (Orcas Island) monitors nearshore and intertidal habitats around Indian Island in Eastsound. Data is collected on the abundance of key indicator species living on and beneath the rocks (starfish, sea anemones, sea slugs, crabs) as well as fish species found in the eelgrass meadows. Eelgrass shoot-density, the diversity and age class distribution of infaunal bivalve species buried in beach sands, and contaminant concentrations in bivalves are measured annually. Seabird use of the island is also monitored together with flowering times of native plants. Weekly sampling track plankton communities and potentially toxic phytoplankton blooms, sharing data with NOAA's SoundToxins program. An annual fall event, Celebrate Indian Island, shares monitoring results, music, food and art with the community.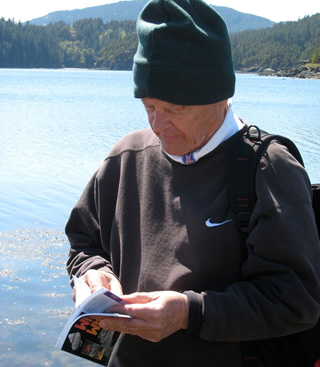 Volulnteer Bruce Hall
A special field guide to marine life at Indian Island is available at local stores, and volunteer naturalists provide guidance on the beach for school groups and over 4,000 visitors annually, as well as trails and signs to separate human activity from seabird nests and fragile flower meadows. Nearby Skull Island, also part of the National Monument, is monitored and interpreted by this program as well.  See our Calendar for dates of public activities.
See also:
Indian_Island_health_of_the_bay_2014
Indian Island monitoring report 2013 in brief
Visit the website: Indian Island Marine Health Observatory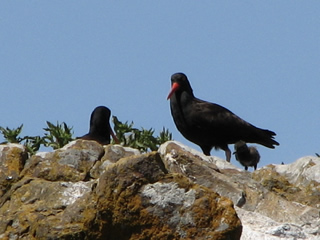 Oystercatchers with chick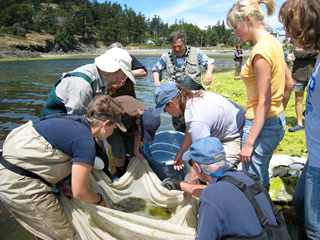 Indian Island seining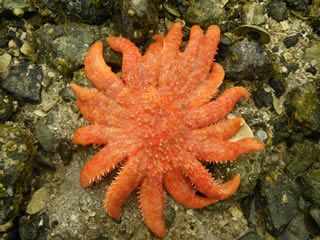 Sunflower star Pycnopodia helianthoides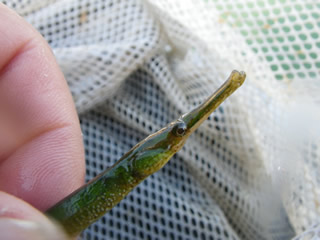 Bay pipefish